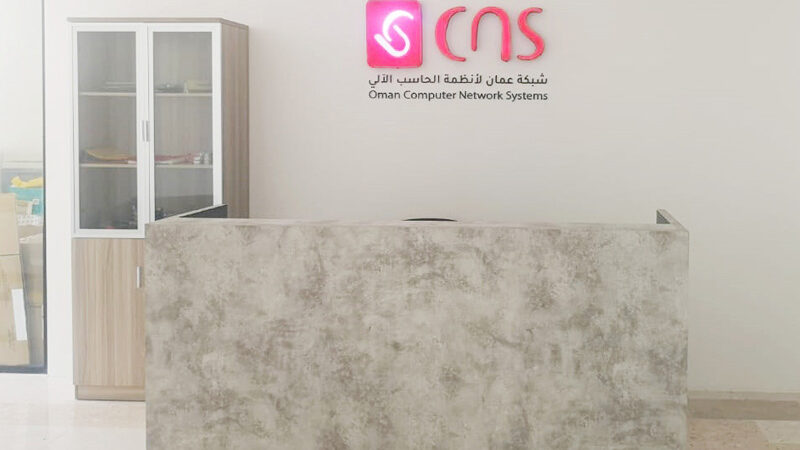 CNS Supports Omani Growth With New Offices
CNS SUPPORTS OMANI GROWTH WITH NEW OFFICES
OF THE MANY GCC COUNTRIES EMERGING FROM A CONSERVATIVE HISTORY BY EMBRACING TECHNOLOGY TO IMPROVE THE LIVES OF ALL ITS CITIZENS, OMAN STANDS OUT PROUDLY.
Oman is a country that, in the last decade at least, has witnessed remarkable changes concerning its infrastructure, healthcare and education systems, and the government's ability to grant greater access to utilities and public services using the technology at its disposal.
From the clear driving support of its leaders and major industry players, it doesn't appear to be slowing down. Like any growing economy, technology will always play a significant role in development – a point well recognized and publicized by Omani leaders.
CNS-ME has been operating in Oman for well over ten years, supporting its clients with the best service levels and IT solutions of the day. So, with a promise to support this growth with every resource at its disposal, CNS responded by expanding its already established footprint in the Oman market.
The company currently enjoys a fifty percent market share in the banking sector of Oman, and phenomenal growth in all other sectors of the market requiring its technical expertise for expansion. To service its customers better and to respond to the steady growth and trust from an increasing number of customers, CNS decided to move its team to larger premises. The new offices offer a more suitable space for the company and its various technical
teams to meet the demands of a growing list of clients in the region. The location has also been chosen to be more accessible for it is partners and customers.
As a Digital Innovation Partner, CNS is committed to helping clients in Oman achieve mission-critical business objectives by supporting their digital technology transformation with innovative solutions and best-in-class services.
CNS. Creating New Solutions. It's a strategy that has earned them a solid reputation, and one that is fast changing the business landscape of companies across the country.