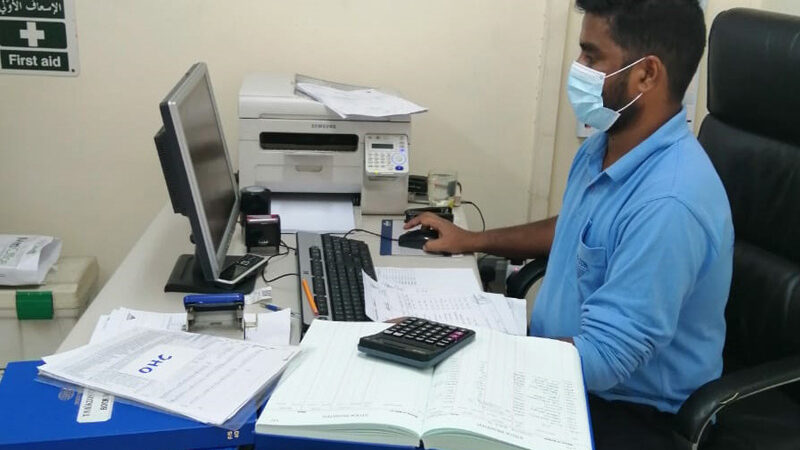 COVID-19 Action Plans And Heroes – Tawazon Chemical Co LLC.
COVID-19 Action Plans And Heroes - Tawazon Chemical Co LLC.
BEING INVITED TO SHARE THEIR EXPERIENCES, THE MANAGEMENT AND EMPLOYEES AT TAWAZON HAVE BEEN EXTREMELY PROACTIVE TO THE COVID-19 SITUATION LEADING TO MANY WISE AND SAFE DECISIONS.
For starters, the all–important annual business get-together, the Middle East Coating Show was scheduled from 9th to 11th March. Sensing the inherent dangers of gathering together with many people from different countries, Tawazon asked the organizers to postpone the show before unilaterally deciding to pull out of the show as a safety measure for their employees and principals. Fortunately, our action started a domino effect and with sense prevailing within the whole industry, the show was
moved out to September.
In another example, while the Group HO was testing the possibility of working from home, Tawazon had already decided to move the schedule up and implemented work from home from as early as March 8th. With all systems organized and readied for remote working, they have been able to stay well within the 30% capacity limit, hovering between the 10 and 20% mark.
Even before infections were being reported closer to home, implementation of Blue/Red teams working alternately in the office was put in place. Besides regular in-house sanitization rules, the safety measures were enhanced with having professional sanitization (see pictures). 'Safety and health first' has been the name of the game during this silent COVID invasion.
From their heroic skeleton teams working in the office to their heroes working in the warehouses, employees and transport drivers fearlessly volunteering and ready to work were well trained on social distancing measures. They have kept the stock business going despite various hurdles.
As with most of us, this crisis has triggered many new ideas and paradigm shifts. Certain things previously considered impossible have now moved into the possible realm. The resilient Tawazon team sees itself coming out of this entire experience a lot stronger than before.