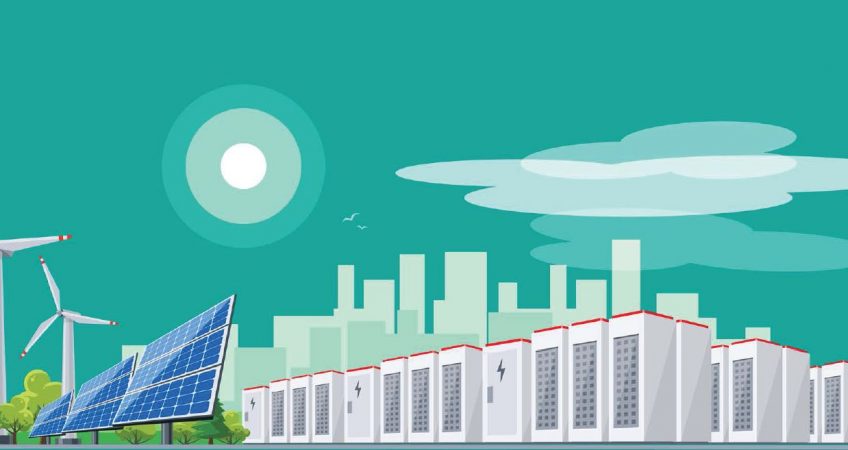 JUMAN ENERGY MEETS TOMORROW'S OIL&GAS CHALLENGES
JUMAN ENERGY TAKES THE LEAD
While putting more focus on renewable energy, Juman Energy will continue to work on efficiencies to maximize the yield of the Oil & Gas energy industry.
THE GHOBASH GROUP ANNOUNCES THE FORMATION OF NEW ENERGY CONGLOMERATE JUMAN ENERGY GROUP IN ANTICIPATION OF FUTURE MARKET SHIFTS, CAPITALIZING ON THE CONSOLIDATION, UNIFICATION, AND DIVERSIFICATION OF ITS ENERGY-RELATED OPERATING COMPANIES.
The energy industry is changing rapidly. What's at stake for our energy-related companies and what are we doing to be prepared? The Ghobash Group is anticipating tomorrow's challenges by meeting them today.
The energy sector faces decades of transition, even though we will most likely still derive 75% of our energy from fossil fuels in 2050. We developed many energy sector technologies more than a half-century ago when concepts like renewable energy or the widespread use
of air-conditioning were only vague dreams. Meeting the demand placed on today's energy systems requires the judicious integration of new technologies with the old.
Changing our energy sector is an irrefutable fact of our industry.
Aging assets, increased penetration of renewables, shifting usage demands, new regulations, distributed energy resources—the list goes on. While energy goals, such as operational efficiency, haven't changed, performance targets are becoming more challenging. The unprecedented scale of change taking place in the energy industry requires a transformational response. This future of energy is taking shape more rapidly in some countries than others; the Middle East region is one of these areas despite the comfort of high fossil reserves.
Major oil producers have accelerated their efforts to embrace the opportunities in this rapidly evolving energy sector. They are reassessing portfolios across the entire value chain. That means picking and investing in the most competitive and effective assets.
Speaking at the annual Abu Dhabi International Petroleum Exhibition and Conference, Dr. Sultan Al Jaber, ADNOC Group Chief Executive and Minister for Industry and Advanced Technology, highlighted that the company's shift to digitization and cost efficiencies was attributed to artificial intelligence. "We have saved over $1bn in the last four years by leveraging big data through our Panorama command center. We have captured an additional $2bn by adopting digital drilling," he said.
It is also why Oil & Gas leaders in the Middle East are well underway in their transition to digitalized supply chains and at the same time identifying where to operate with a distinct approach that will suit this new market.
"We need to follow today's leaders in the industry and get three things right; commit to the long-term direction of the energy sector, enable our transition by implementing tomorrow's technology, and invest in geographical areas with the potential for the greatest impact." – Jürgen Joman, Managing Director – Juman Energy Group.
That will mean the need to implement competitive technologies today for tomorrow's needs. Investing in the right resources will also be critical and should include both energy-related and other local targets such as people and infrastructure. Operating models need to become more tailored and agile in the face of continuing change.
Further, partnerships will characterize the energy sector's transition, and thus companies must invest in new digital technologies to support shared operations. The time to act is now.
JUMAN ENERGY GROUP as a platform for change. As one of the largest privately-owned conglomerates in the United Arab Emirates, the Ghobash Group's diversified multinational portfolio includes multiple investments and operating companies in seven major industries and is a firm stronghold in the energy sector. To make their plans come true and be better positioned to accelerate delivery, the JUMAN ENERGY GROUP was created to hold all energy-related companies within the Ghobash Group. The move will have specific objectives, but companies within the Group will ultimately cooperate to deliver on transition and provide customers with an even better range of sustainable products and services. "The Group's New Structure reflects a pivot to the energy transition—an irreversible path to a leadership position for energy products and services within the region and sector."- Jürgen Joman, Managing Director – Juman Energy Group
The Juman Energy Group holds five companies under its current umbrella. GCG Engineering Services – a regional center of competence in Industrial Automation and Digitalization; E&I EPC – an electrical and instrumentation specialist focused on maximizing the yield of the region's natural resources; GCG Trading – an in-country principal representing industry-leading names; GCG Mechanical Equipment – the Group's support center for mechanical related equipment and projects; and GCG IRAQ – a sales and operational office to support the Group's business interests in that country.
The reorganization also affects the management structure, which will evolve as a central reference point for strategic and operational processes and provide an effective support structure, making more efficient use of the companies' synergies to meet the Group's business
objectives.
Our success is dependent on how we utilize our synergies. The high ground for energy markets hoping to obtain a more robust and sustainable energy sector as a whole only has space for those who pursue it innovatively and create value for the long term.
The restructuring of the various companies and their products and services aims to place the Group as one of the leading suppliers in this global energy transition and is central to its transition strategy