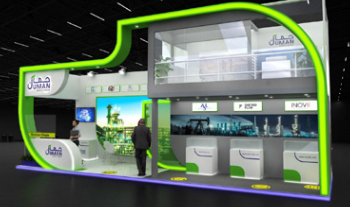 JUMAN HEADING TO ADIPEC AS A NEW FACE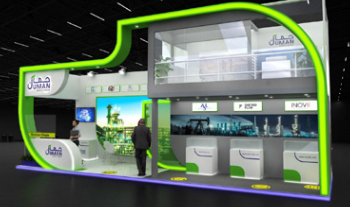 Hosted by the Abu Dhabi National Oil Company (ADNOC), the ADIPEC Exhibition and Conference is the world's most influential meeting place where members of the Oil & Gas and Energy industries convene in person.
Look out for Juman Energy's exciting booth, designed to complement the Group's bold new strategy of sustainability supported by the synergized technologies of its partners and associated companies.
From 15-18 November this year, Juman Energy Group will participate at ADIPEC, which is held at the Abu Dhabi Exhibition Center. It will be the first time it introduces its brand new face and business strategy to the industry at an event of this scale.
The Group has worked consistently to expand its market awareness and they are very much looking forward to presenting a uniformed Energy Group. On the strategic front, the Group model has undergone serious reshaping.

The hope is to further elevate the Juman name amongst their customer base with new emerging technologies that are transforming productivity and efficiency, thereby linking their transition within Oil & Gas to the fourth industrial revolution. The impact of new technology will be a primary focus during the exhibition and clearly visible from the many tech-focused products present, with automation and digitalization being a significant component in changing the way the industry will work in the future.
The Juman Energy exhibition stand will be co-shared with some of the Group's principals who will promote the latest technologies at their customers' disposal; INOV8, a company that supplies oil in water analyzers; ASL Group, who specialize in heat exchanger technologies, and long-term partner OXFORD FLOW, who will be displaying their latest valve technologies. SECOND SIGHT will demo its augmented and virtual reality applications for the energy industry, and clients will be able to experience the use of newly developed applications for rig site virtual mapping and holographic model viewing. To demonstrate the improvements this technology introduces for the Energy sector, they will have two hands-free, head-mounted display units for visitors to test.
SMARTEST will also be on-site to exhibit digitalization solutions for Oil & Gas, with a particular focus on data gathering for drilling operations.
Of course, Juman Energy's associate companies GCG-Iraq, GCG-Engineering Services and EE&I will be present during the entire exhibition. The ADIPEC exhibition provides a unique platform for interaction between leading NOCs, IOCs and IECs' networking, doing business, and discovering new products, solutions and technologies. Anyone interested is encouraged to visit the Juman Stand – No.5071 – during the event.
You will find it in Hall 5.
Mon 15 – Wed 17 Nov 10:00 – 18:00
Thu 18 Nov 10:00 – 17:00
Reminder: the exhibition will take place at the Abu Dhabi Exhibition Center