TAWAZON BUILDING RELIABLE PARTNERSHIPS TOWARDS MUTUAL PROSPERITY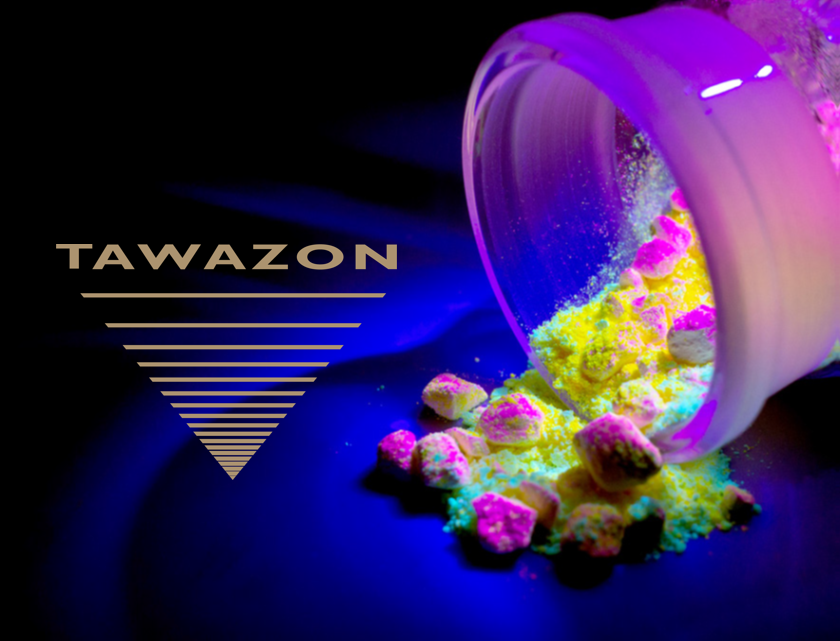 TAWAZON BUILDING RELIABLE PARTNERSHIPS TOWARDS MUTUAL PROSPERITY
TAWAZON CHEMICAL CO. LLC IS A MULTINATIONAL ORGANIZATION THAT HAS OPERATED FOR OVER THREE DECADES.
WITH ITS HEAD OFFICE IN DUBAI, IT HAS SUBSIDIARY OPERATIONS AT VARIOUS LOCATIONS COVERING AFRICA, THE MIDDLE EAST AND SOUTH EAST ASIA.
AS OF 2020, IT IS A US$ 125 MILLION OPERATION.
Tawazon is a leading distributor of specialty chemicals for the Coatings, Construction, Inks, Plastics, Packaging, Fiberglass, Rubber, Food, and allied industries and is ISO: 9001, ISO: 14001 and ISO: 45001 certified.
Tawazon was built on the vision of an ideal trading organization for chemicals in the Gulf and established in 1991 as a partnership between H.E Saeed Ahmed Ghobash and Mr. Oussama Ghandour, the managing director and partner. Its head office is located in Dubai with subsidiary operations at various locations, covering Africa, the Middle East, the Indian subcontinent and South East Asia.
The consolidation of specialty chemicals as a forte sets them apart. They have stock points in Dubai (UAE), Riyadh (KSA), Jeddah (KSA), India, Indonesia and South Africa, all of which cater to all local requirements of smaller clients along with a buffer stock for the more prominent players.
The company is operated and managed by a loyal and professional techno-commercial team who portray Tawazon's characteristics – honesty, trustworthiness and transparency – and who pay attention to detail while meeting critical timelines. The dedicated management and staff at their centralized and satellite offices and warehouses assist customers with their inventory management, arranging transportation and hazardous cargo precautions of international imports and local stocks.

THE RIGHT TEAM GETS THROUGH TOUGH TIMES
Due to the increasing frequency of global shocks, Tawazon, and the chemical industry in general, have needed to embrace a broader view of resilience.
During the pandemic, proactive measures have been vital to manage chemical supplies. With freight tariffs going haywire, a shortage of containers, erratic fluctuations in raw material pricing and a stock shortage situation, the near-total supply chain disruption has been a real challenge for the company.
Despite this, profitability has remained sustainable and Tawazon foresees a correction in pricing once the supply chain has stabilized; hopefully by mid-2022. The COVID situation, however, did not create headwinds in the market demand from the industries that Tawazon caters to, except in the first quarter of its occurrence.
The long-standing relationships Tawazon shares with its worldwide supplier-portfolio ensures it can provide customers with a consistent supply of quality products at competitive prices to keep all stakeholders secure in business, far into the future.
Tawazon is named 'Best Distributor' consistently by many of its principals, including Troy, Bendalutz and Synthomer. The Dubai Chamber of Commerce also awarded Tawazon 'Best SME Exporter of the Month'.