INVESTMENT
The Ghobash Group's investment portfolio continues to expand from a position of capital strength. By cultivating successful partnerships and high growth joint ventures, the division's investments cover a diverse set of asset classes. With decades of experience in the region and the ability to recognize prospective opportunities, we deliver differentiated sources of investment outcomes.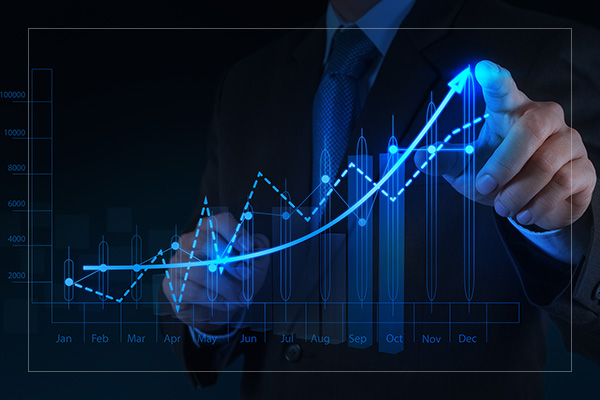 TECHNOLOGY
We provide businesses with end-to-end technical services and digital transformation solutions. Our software and hardware streamline processes, maximize productivity, increase security, and reduce operational costs. Our seamless approach guarantees high customer satisfaction across the multiple industries in which we operate.
ENERGY & UTILITIES
Juman Energy Group is a holding company offering products, solutions, and services for the Oil & Gas, Water, Power and other Utility sectors across the Middle East. The Group has a long history of delivering turnkey Engineering, Procurement and Construction (EPC) projects. The portfolio of services includes technical product sale and installation, project management and industrial automation solutions.

HEALTHCARE
The healthcare vertical brings essential care, vital medical treatments, and digital innovation to people in the UAE. Through its in-depth knowledge, new techniques, quality services and regulatory expertise, it aims to improve the lives of people who need specialized care. We also provide compassionate care in multiple healthcare services for the comfort of patients in their environment.

CHEMICALS
The chemicals industry is one of the largest industries in the world, with global sales in of nearly $6 trillion. The chemical industry creates an immense variety of products which impinge on virtually every aspect of our lives. We provide high-quality raw materials and services to the coatings, plastics and packaging industries.

BUSINESS TO CONSUMER
The Business to Consumer (B2C) segment of the Ghobash Group delivers quality F&B, and retail experiences to communities across the UAE. The vertical comprises of a combination of brands, from home-grown concepts to partnerships with reputable companies around the world. Our entertainment portfolio includes one of the largest indoor entertainment parks in the UAE.

REAL ESTATE
A leading real estate developer and proprietor focused on offering value for money for its tenants. Established 40 years ago, Makeen specializes in residential, commercial, and industrial rental properties. Our privately-owned portfolio includes offices, retail showrooms, and luxury residential properties spread throughout UAE, from Abu Dhabi to Dubai, Sharjah, and Ras Al Khaimah.