ARABIAN ETHICALS
Improving today's healthcare for a healthier tomorrow
Arabian Ethicals has grown into one of the leading healthcare distributors in the UAE. The aim is to make the UAE a healthier nation by supporting the global life-sciences industry with the most efficient market-access solutions. The company manages, stores and distributes medical supplies and equipment to pharmacies, retailers and hypermarkets, private and governmental hospitals and clinics, gyms and veterinarian clinics nationwide.
Hayat Health
Hayat Health was formed as an umbrella company for the efficient management of the Ghobash Group's healthcare business to consumers companies. Hayat Health companies include Hayati Health Centers, Pyramids Health Services and Pyramids Dialysis Centers.
By consolidating the management of the companies under one roof, Hayat Health is able to drive quality consistency and synergies into each of the respective companies, as well as promote innovation and technology, to ensure the most professional and dedicated care of the patients.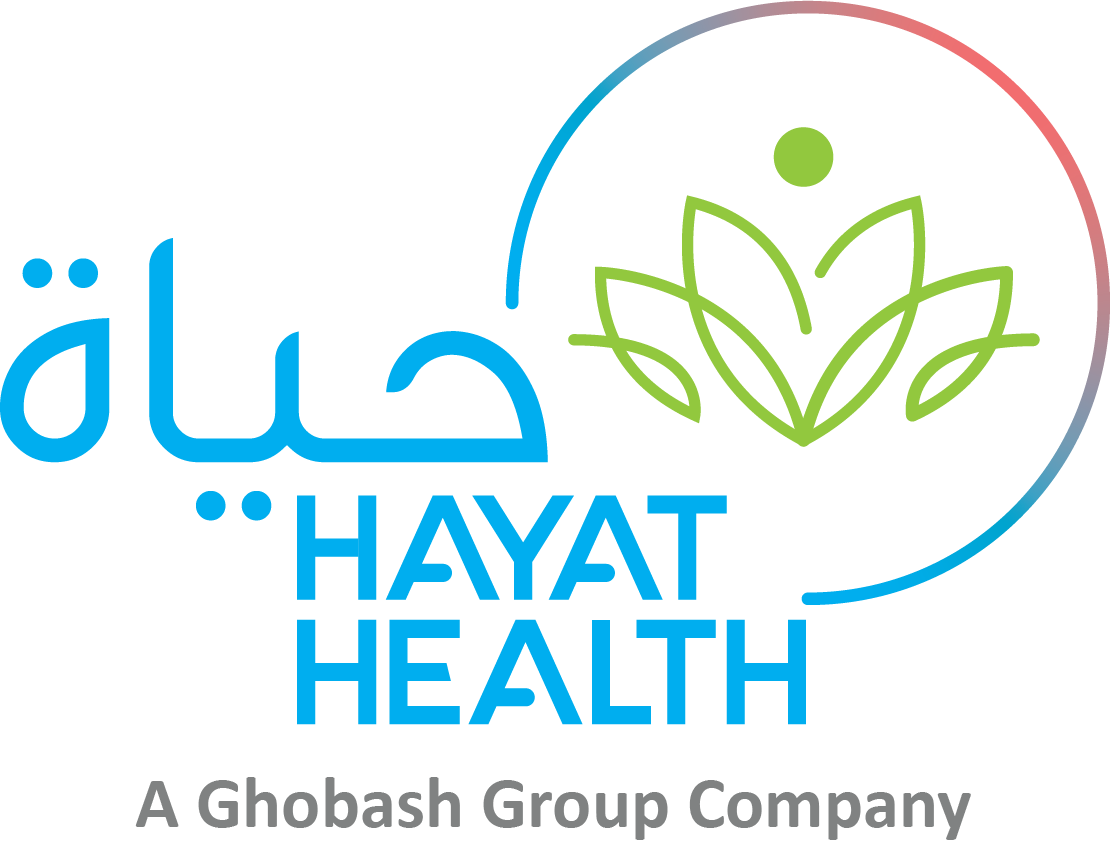 HAYATI HEALTH CENTRE
Unlocking your child's full potential
A specialist healthcare provider offering evidence-based early intervention and therapy for children and young adults. Services include: ABA therapy, learning-support, speech and language therapy and psychology. The treatment targets functional communication, self-help, independent living skills, pre-academic readiness and vocational productivity to enhance skills and ensure patients can reach their full potential.
PYRAMIDS HEALTH SERVICES
Quality care in the comfort of your own home
Provides outstanding professional healthcare services for patients across the UAE within the comfort of their own homes. With a team of specialized medical professionals, Pyramids Health Services offers continuous and intermittent care across all ages, from home nursing and physiotherapy to ambulances and counselling. The company also offers approved medical equipment to ensure smooth and safe transitions for patients from a healthcare facility back to their own home again.
PYRAMIDS DIALYSIS CENTRE
Improving the quality of life in renal care
Pyramids Dialysis Center is the first standalone dialysis provider in Al Ain. The center aims is to redefine the quality of affordable renal care in the UAE by delivering superior quality, value and exceptional personalized service. In addition to operating our own center, we also operate third party owned dialysis units.
EMITAC HEALTHCARE
Health tech generating impact
Provides healthcare institutions with technology products and solutions from reliable partners to improve the quality of life in the community. Our customer base includes leading government and semi-government hospitals, private and military hospitals and homes. Such clinical and IT solutions have improved patients' health, comfort and happiness. By redefining the future of healthcare and addressing the changing requirements of the healthcare industry, Emitac ensures the growth and profitability of its stakeholders worldwide.